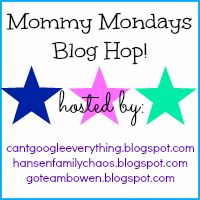 We had a really fun forth! I'm telling you- I love Rock Hill. You know it is going to be a good day when it starts out with these sweet cuddles.
After a family run with the kids and the dog we headed over to a neighborhood parade and BBQ. It wasn't in our neighborhood. Our realtor/buying agent, who's middle child is about Phoebe's age, invited us over to watch the parade from their front yard. We had fun meeting some new folks and even ran into several families we had previously met. For example, the family who bought our moving boxes from our Craig's list add was there. Yes, small town. The parade was fun. People decorated their strollers, wagons, bikes etc with red, white, and blue and paraded around the block chanting U.S.A. Maybe next year we'll load up the wagon and parade around.
After everyone took an afternoon nap (yep, mommy included) we headed over to a farm for a 4th of July pig roast and fireworks. (We had to leave before the fireworks unfortunately. It will probably be a few years before we enjoy fireworks again...) A family at a local church had been raising a pig named "Church Dinner" for the past year for this occasion. They served pork and a local dish, South Carolina Hash. It was all fabulous.
We knew Phoebe liked dogs, but we also found out she has no fear of animals. She went right up to the horses, chickens, and roosters- in a scary way. If you took your eye off of her she was headed straight for the animals.
How was your Forth? Did you do anything fun?