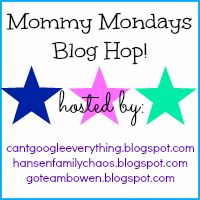 Ok, I have a honest "mommy question" for everyone. Do you name your kids' stuffed animals? And if you do how do you come up with a name?
Within the past several months (really since Haddie Grace was born) Phoebe has started taking an interest and having an attachment to dolls and stuffed animals. She never seemed to care about them before Haddie Grace was born. But now she has one stuffed bear that she is especially found of. "Bear" as we call it goes every where with her and does everything she and Haddie Grace do. Bear gets its diaper changed, hair combed, wears bibs and eats- you get the idea.
Because Phoebe carries "Bear" around so much people have started asking her "what's your bear's name?" Totally legitimate question. But you see, bear doesn't really have a name. It's a teddy bear so we always called it "Bear." It is a bear not a cat, ya know? She was too young to name something when she started carrying it around so much and I guess as parents we never had the thought to give the bear an actual name. Do parent's name their kids lovies or stuffed animals for them? Am I supposed to come up with a name for bear? Or maybe now I need to start asking her what she wants to name her stuffed animals?
Phoebe and Haddie Grace recently received matching stuffed monkeys in the mail as a gift. Phoebe's is pink and Haddie Grace's is purple. Guess what we call Phoebe's monkey? "Pink Monkey" Yep, creative parent of the year award right here.
Also linking up with Monday Mingling and Mom's Monday Mingle