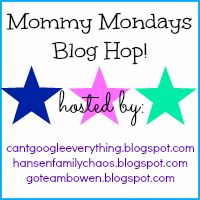 Phoebe (like I'm sure most toddlers) wants to be on-the-go. Long car trips haven't been easy for us. She doesn't like sitting for a long time and she gets bored. She has also recently stopped sleeping in the car on road trips. Of course she still falls asleep in the car on the way home from church or at other times you don't want her to fall asleep because it will ruin her nap. BUT when you want her to take a nap in the car on a road trip or go to sleep because it is late- she won't! Instead she chooses to scream- drives me crazy.
Anyhow, on our last trip to South Carolina we used this:
We don't have a mini-van or SUV or other cool car that has built in DVD players, but we found this i-pad car case on Amazon for about $13. Could be the best $13 we've ever spent. You can put digital copies of your movies on the i-pad and BOOM- you have movies for your toddler to watch in the car.
It is also key to have snacks within a reachable distance from the front seat so you can grab snacks and hand them back to the kids. We learned the hard way that a bib in the car is a good idea as well. Phoebe is not the cleanest eater....