Fair warning- if you don't want to read about my breast feeding struggles, close the window and come back another day.
And if you missed part 1, you're going to want to catch up by reading this post first.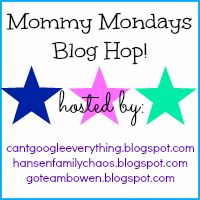 After another two weeks of nursing Haddie Grace, supplementing her with a bottle, then pumping, and working on the therapy exercises to strengthen her jaw and suck I really don't feel like much has changed. She is 5 1/2 weeks old at this point and although she still will nurse I don't feel like she is as vigorous as she was. I don't think the exercises have increased her stamina at the breast. I don't feel like she is getting any more from me than she was 4 weeks ago. Honestly, she is probably getting less, who knows.
My daily "supplements" to try to increase my supply
After I stopped using the SNS and started to supplement with a bottle after each feeding, Haddie Grace started getting used to the ease of the bottle. Essentially I think she is self-weaning right now because of the bottle. (Not that there was much to wean from...)
Phoebe is a big help with the bottle...
Now I am only nursing her a few times each day because I know she's not getting much breast milk from me so it is not an effective use of time. She has to get a bottle anyways, and let's be honest, with a baby and a toddler, time is a luxury. I am still pumping 5 times/day so she is getting mostly breast milk in her bottles.
The disappointing scale that confirmed she is not getting very much milk from me
I really had hoped this would not be a repeat of my struggles with Phoebe, but unfortunately it has felt all to similar. This time I am thankful that Haddie Grace will go to my breast and "nurse". Phoebe would scream every time I tried to nurse her and it was heart breaking. I really did struggle with feelings of rejection from my own baby. I know Haddie Grace is hardly getting any milk from me when she nurses, but I can't yet bring myself to stop. If nothing else it is a little taste of how things are "supposed to be". I'm sure I will stop putting her to the breast to eat soon and I'm also sure there will be a more than a few tears on that day.
In all this I do still really struggle to understand why. I am not devastated this time around- just frustrated and discouraged. I honestly don't know what I could have done differently in the beginning to dictate a different outcome. I have trouble accepting that I am one of the "rare" cases (according to all the books and websites) of women who don't produce enough milk. I know lots of women don't produce an abundance of milk, but it still seems to be enough to keep their babies healthy and gaining weight. I didn't want a lot, only enough, but I never had enough. The lactation consultant even let me borrow this book and after scouring it, I can't find (and neither could she) find any reason for my low supply.
In my struggles with Phoebe, God taught me a lot about
grace
through several women who really came along side of me to love me and give me what I could not accomplish on my own. Although this outcome is still not what I desired, I know that God is still good, still sovereign, and still working to sanctify me to become more like His Son, Jesus.
As I did with Phoebe I will continue to pump and feed Haddie Grace as much breast milk as I can out of the bottle. Oh to be a slave to the pump again... I pumped for Phoebe for 7 months. This time my goal would be 5 or 6 months, but I'm not sure if I'll be able to make it that long. We are moving in about a month (all the packing and unpacking is already stressing me out) and I have a toddler to care for this time around too. One day at a time. I really wanted to nurse my kids exclusively for one year, but I can't. You can't always give your children what you want- it is a hard lesson to learn.
Umm, yes I ran upstairs to get something the other day and this is what I came back down to...