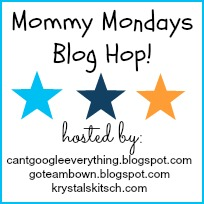 How are people who drive minivans classified these days? As a "soccer mom" or as a "cool kid"? You see back in the 90s only the soccer moms drove minivans. (And those children unfortunate enough to have to drive mom's minivan. Yeah, that was me...) We had a minivan back in the day and I hated it. I hated it even more when I had to drive it instead of one of our other cars. My mom really was a soccer mom. I played soccer and she hauled me and my teammates to practices, games, and tournaments all over the northeast. Our minivan truly was a "soccer-mom" car.
But now days you see minivans ALL over the road. The church parking lot is practically 50% minivans. So does that make it the cool kid car? I mean the 2014 Honda Odyssey has a vacuum cleaner in it for heaven's sake- how cool is that?!?
When we got married I swore I would never drive a minivan. Then we started having kids and friends (who had more kids than me) convinced me that a minivan truly is a good thing. The selling point for me was the sliding doors. I tend to struggle with opening my car door into other things (namely Chris' car in the garage) when I am trying to get kids/carseats in and out of the car. A sliding door eleminates that problem and my potential for damaging things around me. So we decided we would get a minivan when we had our third kid.
Now I have two kids and a minivan. What gives? (And no, I am NOT pregnant again.) Well, right around the time Haddie Grace was born my car decided to act out. We have put at least $2K into my car (close to superseeding the actual value of the car...) and it is still having problems and needs more work. Financially the smart thing was to start looking at a new car (minivan) a couple years earlier than planned. We walked into the dealership to test drive a Honda Odyssey vs. a Toyota Seinna. There was a used Odyssey on the lot that met all the criteria we were looking for (and more). Because it was the end of the month they were willing to negotiate with us and we left with a fully loaded 2010 Honda Odyssey.
It is pretty sweet. It is a 2010 with 44K miles and new tires. Leather interior. Sunroof. Rear Entertainment System. Navigation System. It pretty much has the works.
I must admit that although I was skeptical at first, I am now loving my minivan. It essentially drives like Chris' Honda Accord. It is SO easy to get the kids in and out of. It is amazing to be able to open (and close!) the doors and trunk with a click of a button. The navigation system is pretty nice too and I am excited to link my phone up to the bluetooth feature. My family was here last week and it was great to be able to fit everyone in one car when we went anywhere.
I am still strugging with my new identity as a minivan driver and the stigma of owning a minivan though. I told Chris the other night "I don't want to be a soccer mom!" His reply was "Don't worry. Your kids aren't old enough to play soccer yet..." How sweet. He's such an encourager...
And speaking of encouraging, we're doing a little Mommy Monday Giveaway to encourage you to visit Mommy Mondays and link up your mommy posts!!
Enter below for your chance to win an Amazon gift card!
a Rafflecopter giveaway