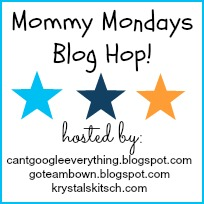 Haddie Grace is much more active than Phoebe was at this age. She is already getting up on her knees and scooting a little bit. She will probably be crawling before too long and that is a scary thought. At our four month check-up the pediatrician suggested I go ahead and start baby-proofing. I didn't really think much of it, but this weekend I came across the outlet covers so I went ahead and plugged them in.
Outlets safe- check.
But how do you baby-proof from a toddler? I was washing dishes the other day and walked into the family room to find Haddie Grace tangled in a slew of necklaces. There were three or four more that were tangled down around her belly and legs. And I did remove the one that was tight around her neck and part of the toy before taking the picture...
With Phoebe a new adventure begins every day. She is so eager to help and share with her sister- the good, the bad, and the dangerous. I have taken def taken cheese puffs out of Haddie Grace's mouth too. I guess that is part of parenting two children now :)
Don't forget to link up and enter our giveaway if you haven't had a chance to yet!!
a Rafflecopter giveaway